In-Universe
Edit
References and Notes
Edit
↑ TOS episode: "Space Seed"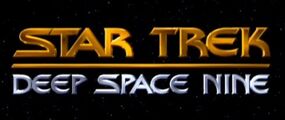 "Emissary" is the first episode of Star Trek: Deep Space Nine to be aired.

Rather than airing on a network, the new series was sold into syndication, to be shown by various local television stations at a time of their choosing. Because of this, the initial airdates of each episode of the series varied throughout the normal calendar week based on the station airing the show.





September
Edit

TNG novel #27: Guises of the Mind by Rebecca Neason.

 :The world Capulon IV is finally ready to join the Federation after years of waiting. All that remains is the ruler's coronation and a routine signing of the final treaty. When the crew of the USS Enterprise and their passengers—a group of women from a religious order dedicated to helping the downtrodden—arrive for the event, they expect to find a world willing and happy to receive them. Instead, they encounter deceit and treachery. The crown prince, once excited and eager to join the Federation, now refuses even to speak with Captain Picard. Beaming to the surface in an attempt to work out the problem, Picard, Troi, and Mother Veronica, the abbess of the nuns, are drugged and captured. Now they must somehow escape and stop the crowning.

TOS comic #52: "Epic Proportions" by Diane Duane.
TNG comic Annual #4: "A House Divided" by Mike W. Barr.
DS9 comic #2: "Stowaway, Part II" by Mike W. Barr.



Connections
Edit