1997 was, on Earth's calendar, the 98th year of the 20th century, and the eighth year of the 1990s decade. Although this was a time period before Human formulation of stardates, this era begins with stardate 1997.0.[1]
Births and deaths
Edit
Appendices
Edit
References and notes
Edit




TNG novel #45: Intellivore, by Diane Duane.
TNG-SA novel #12: Breakaway, by Bobbi JG Weiss and David Cody Weiss.
EV comic #3: "Our Dearest Blood", by Dan Abnett & Ian Edginton.
TOS/TNG comic #3: "Unlimited, Issue 3", by Dan Abnett & Ian Edginton.
TNG comic: Operation Assimilation, by Paul Jenkins.
DS9 comic #6: "Risk, Part One", by Howard Weinstein.
VOY comic #6: "Relicquest, Part One", by Ben Raab.
SA comic #5: "Love and Death", by Chris Cooper.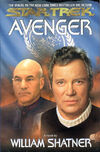 September
Edit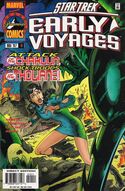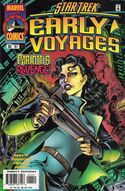 External links
Edit
Ad blocker interference detected!
Wikia is a free-to-use site that makes money from advertising. We have a modified experience for viewers using ad blockers

Wikia is not accessible if you've made further modifications. Remove the custom ad blocker rule(s) and the page will load as expected.