2099 was, on Earth's calendar, the 100th and final year of the 21st century, and the tenth and final year of the 2090s decade. Although this was a time period before Human formulation of stardates, this era begins with stardate 2099.0.[1]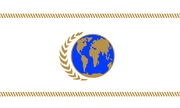 By 2099, plans for the United Earth Constitution are continued, based on protocols developed during mankind's initial cooperative space program designed by the chief minister of the Trade Council of Earth, Davida Rossi.[2]
Appendices
Edit
References and notes
Edit
External links
Edit
Ad blocker interference detected!
Wikia is a free-to-use site that makes money from advertising. We have a modified experience for viewers using ad blockers

Wikia is not accessible if you've made further modifications. Remove the custom ad blocker rule(s) and the page will load as expected.