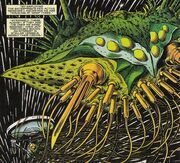 Promotions and Transfers
Edit
Births and Deaths
Edit
Relationships
Edit
Images from 2254
Edit
Connections
Edit
References and Notes
Edit
↑ Derived date: no specific reference. TNG movie/novelization Star Trek Generations establishes the 39-year cycle of the Nexus. The opening part of Generations took place in 2293, and 39 years prior to 2293 is 2254.
Ad blocker interference detected!
Wikia is a free-to-use site that makes money from advertising. We have a modified experience for viewers using ad blockers

Wikia is not accessible if you've made further modifications. Remove the custom ad blocker rule(s) and the page will load as expected.