Ad blocker interference detected!
Wikia is a free-to-use site that makes money from advertising. We have a modified experience for viewers using ad blockers

Wikia is not accessible if you've made further modifications. Remove the custom ad blocker rule(s) and the page will load as expected.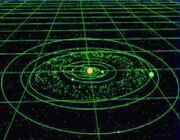 The Aldhan system (also spelled Ahldan) is a star system orbiting a single K class star in the Venturi sector. It includes 8 planets and an asteroid belt.
Ahldan

Alhdan I
Aldhan II
Aldhan III ("Doorok")
Aldhan IV
Aldhan V
Aldhan VI
Aldhan VII
Aldhan VIII
Aldhan III, also known as "Doorok", is a Vulcan science colony that studies the native silicon and carbon based lifeforms that cohabit the planet. (TOS video game: Starfleet Academy: Strategic Command)