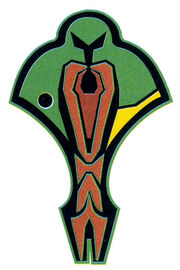 Amleth IV is the fourth planet in the Amleth star system.
In the year 2375, in the mirror universe, the Cardassian garrison on Amleth IV reported that they could not account for almost two hundred heavy combat rifles. (DS9 - Mirror Universe novel: Saturn's Children)
Connections
Edit
Ad blocker interference detected!
Wikia is a free-to-use site that makes money from advertising. We have a modified experience for viewers using ad blockers

Wikia is not accessible if you've made further modifications. Remove the custom ad blocker rule(s) and the page will load as expected.