Ad blocker interference detected!
Wikia is a free-to-use site that makes money from advertising. We have a modified experience for viewers using ad blockers

Wikia is not accessible if you've made further modifications. Remove the custom ad blocker rule(s) and the page will load as expected.
For other uses, see Atlanta.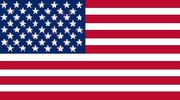 Atlanta is an Earth city located within the state of Georgia, which is part of the United States of America. The city is the capital of Georgia and has been a major city in the southeastern United States for hundreds years.
The city serves as the home of the Atlanta Constitution news service. (TOS novel: Provenance of Shadows)
Martin Luther King, Jr. was born in Atlanta, and began his career as a preacher and civil rights leader there.
Prior to joining the MACO unit attached to the Enterprise (NX-01) in mid-2153, Nelson Kemper was stationed outside Atlanta. Kemper remarked to Hoshi Sato that there were no Denobulans in Atlanta but did get its fair share of alien visitors. (ENT novelization: The Expanse)
In 2227, Leonard McCoy was born in Atlanta. (TNG episode: "Encounter at Farpoint"; TOS novels: The Final Reflection, Provenance of Shadows) His father later died in Atlanta. (TOS novelization: Star Trek V: The Final Frontier)
Erika Benteen was born in Atlanta in 2337. (ST video game: Starship Creator)
Alternate Universes
Edit
In an alternate timeline, Atlanta was destroyed in 1954 by a Nazi nuclear bomb. (TOS novel: Provenance of Shadows)
Appendices
Edit
Connections
Edit
External links
Edit