Cardassian Ambassador to the United Federation of Planets
Talk

0
Share
Ad blocker interference detected!
Wikia is a free-to-use site that makes money from advertising. We have a modified experience for viewers using ad blockers

Wikia is not accessible if you've made further modifications. Remove the custom ad blocker rule(s) and the page will load as expected.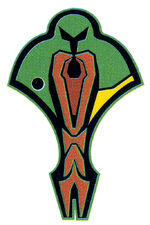 The Cardassian Ambassador to the United Federation of Planets was the permanent diplomatic representative of the Cardassian Union to the Federation. The position held particular clout amongst the lesser powers because of the intermediate level of power wielded by the Cardassian Union prior to the Dominion War.
In 2378, the Cardassian Ambassador to the United Federation of Planets was Elim Garak. (DS9 novel: The Never-Ending Sacrifice). He continued to serve in this position in 2381. (ST - Destiny novel: Mere Mortals)