Dan Uyeno is an artist who has contributed to various Ships of the Line calendars. Many of his entries are of starships of his own design, never before seen in the Star Trek episodes, movies or books.
Bibliography
Edit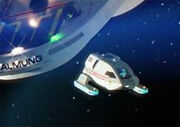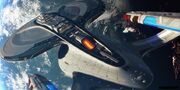 Appendices
Edit
Connections
Edit
External links
Edit
Ad blocker interference detected!
Wikia is a free-to-use site that makes money from advertising. We have a modified experience for viewers using ad blockers

Wikia is not accessible if you've made further modifications. Remove the custom ad blocker rule(s) and the page will load as expected.