Diane Duane is an author and former psychiatric nurse. Duane is sometimes confused with fellow Star Trek author Diane Carey. While on their honeymoon, Duane and her husband, Peter Morwood, wrote The Romulan Way in sixteen days.
Duane and her husband currently live in County Wicklow, Ireland.
The character of Diane Morwood in Debt of Honor was named for her and her spouse.
Star Trek Bibliography
Edit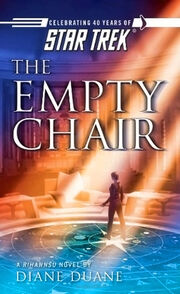 External Links
Edit
Ad blocker interference detected!
Wikia is a free-to-use site that makes money from advertising. We have a modified experience for viewers using ad blockers

Wikia is not accessible if you've made further modifications. Remove the custom ad blocker rule(s) and the page will load as expected.