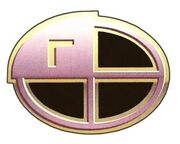 The Drang were a reptilian species from the Gamma Quadrant.
In 2376, the Even Odds retrieved the Yaron oracle from the Drang, who had stolen it several months earlier. Jake Sisko participated in the mission. (DS9 novel: Rising Son)
After Jake returned to the Alpha Quadrant, he told Nog about encountering the Drang. (DS9 novel: Unity)
Connections
Edit
Ad blocker interference detected!
Wikia is a free-to-use site that makes money from advertising. We have a modified experience for viewers using ad blockers

Wikia is not accessible if you've made further modifications. Remove the custom ad blocker rule(s) and the page will load as expected.