Ad blocker interference detected!
Wikia is a free-to-use site that makes money from advertising. We have a modified experience for viewers using ad blockers

Wikia is not accessible if you've made further modifications. Remove the custom ad blocker rule(s) and the page will load as expected.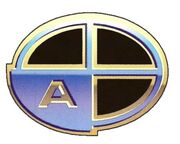 Hagal was a star system located in the galaxy's Alpha Quadrant, in the space of the Cardassian Union.
The Klingon Empire invaded Hagal in the year 2372, during the Klingon-Cardassian War. The Cardassian Information Service later reported Cardassian victories over the Klingons in the system. (DS9 novel: The Never-Ending Sacrifice)