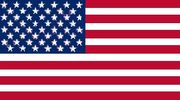 Hoboken is a city in New Jersey in the United States of America, located on the Hudson River directly across from New York City.
Hoboken credits itself with being the birthplace of baseball, but several other localites dispute the claim.
Starfleet officer Elizabeth Laird was born in Hoboken on June 16, 2350.
In Felix's Bashir 62 holosuite program, Vic Fontaine grew up in Hoboken. (DS9 - Millennium novel: Inferno)
Connections
Edit
Ad blocker interference detected!
Wikia is a free-to-use site that makes money from advertising. We have a modified experience for viewers using ad blockers

Wikia is not accessible if you've made further modifications. Remove the custom ad blocker rule(s) and the page will load as expected.