For other uses, see House.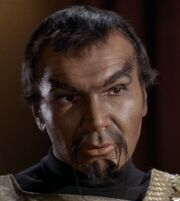 The House of Kor was a Great House of the Klingon Empire, and previously known as the House of Ngoj. The House was last led by Kor, son of Rynar. The members of this particular House were descendants of the Imperial Family.
The House of Kor was active until 2375, when Kor, who was the last son of the House, died in battle against the Dominion. Kor had no surviving heirs as his son had died at the hands of the Albino in the late 23rd century. As a result, the House of Kor was dissolved upon Kor's death. (DS9 episodes: "Blood Oath", "Once More Unto the Breach")
External link
Edit
Ad blocker interference detected!
Wikia is a free-to-use site that makes money from advertising. We have a modified experience for viewers using ad blockers

Wikia is not accessible if you've made further modifications. Remove the custom ad blocker rule(s) and the page will load as expected.