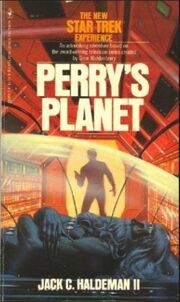 Jack C. Haldeman II (18 December 1941 – 1 January 2002) was a Star Trek author. Jack's brother, Joe Haldeman, was also an author of Star Trek fiction.
Star Trek bibliographyEdit
This article is a stub relating to an author, illustrator or other publishing production information. You can help our database by expanding on it.
External link
Edit