John Milo "Mike" Ford was a writer and game designer, notable as a Star Trek author for the klingonaase theme of two Pocket Books Star Trek novels that was also included in his contributions to game design for FASA's Star Trek: The Role Playing Game.
John M. Ford died in the night between September 24th/25th 2006 at the age of 49.
This article is a stub relating to an author, illustrator or other publishing production information. You can help our database by expanding on it.
Star Trek bibliographyEdit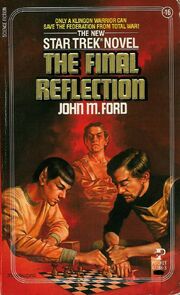 Appendices
Edit
External link
Edit
Ad blocker interference detected!
Wikia is a free-to-use site that makes money from advertising. We have a modified experience for viewers using ad blockers

Wikia is not accessible if you've made further modifications. Remove the custom ad blocker rule(s) and the page will load as expected.