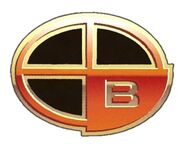 The Levintine Expanse was an area of Federation space in the galaxy's Beta Quadrant, where the planet Rigel XII was located. (TOS video game: Starfleet Academy; TOS novelization: Starfleet Academy)
Presumably this expanse would include the entire Rigel system, however, only the twelfth planet was specifically mentioned as being located there.
Appendices
Edit
References
Edit
Ad blocker interference detected!
Wikia is a free-to-use site that makes money from advertising. We have a modified experience for viewers using ad blockers

Wikia is not accessible if you've made further modifications. Remove the custom ad blocker rule(s) and the page will load as expected.