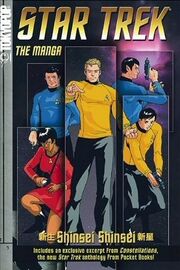 Manga is the Japanese word for print comics and cartoons. Outside of Japan, manga is usually used to describe comics inspired by the style of manga artists.
In 2006 the first licensed Star Trek manga was published by TOKYOPOP, entitled Star Trek: The Manga - Shinsei Shinsei.
External Link
Edit
Manga article at Wikipedia, the free encyclopedia.
Ad blocker interference detected!
Wikia is a free-to-use site that makes money from advertising. We have a modified experience for viewers using ad blockers

Wikia is not accessible if you've made further modifications. Remove the custom ad blocker rule(s) and the page will load as expected.