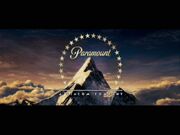 Paramount Pictures is the company that formerly owned Star Trek and all related products until its parent company, Viacom, separated into two different companies in 2006: Viacom and CBS, Incorporated. Paramount produced all of the Star Trek movies, all four Trek spin-offs (Desilu, in conjunction with Norway Productions, produced the original series) through its Paramount Television division, and licenses the producers of all Trek-related products.
As of 2006, Paramount Pictures, as a division of Viacom, retains ownership of all ten Star Trek films through exclusive license with CBS Paramount Television, which now owns all five Trek series and the Trek franchise itself as a division of CBS, Incorporated.
External links
Edit
Ad blocker interference detected!
Wikia is a free-to-use site that makes money from advertising. We have a modified experience for viewers using ad blockers

Wikia is not accessible if you've made further modifications. Remove the custom ad blocker rule(s) and the page will load as expected.