Ad blocker interference detected!
Wikia is a free-to-use site that makes money from advertising. We have a modified experience for viewers using ad blockers

Wikia is not accessible if you've made further modifications. Remove the custom ad blocker rule(s) and the page will load as expected.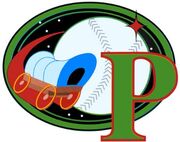 Pike City and the Pioneers established in Star Trek: Deep Space Nine episode "Family Business". The producers named the city for Christopher Pike, though the origin of the name has never been firmly established inside the Trek universe.
Capital Planets and Cities
Khitomer Accords Alliance
Cardassia City, Cardassia (Cardassian Union) • Ferenginar (Ferengi Alliance) • First City, Qo'noS (Klingon Empire) • Paris, Earth (United Federation of Planets)
Typhon Pact
Ansirranana, Breen (Breen Confederacy) • Gornar (Gorn Hegemony) • Ki Baratan, Romulus (Romulan Star Empire) • Rashtag, Janalwa (Holy Order of the Kinshaya) • Tholia (Tholian Assembly) • Tzenketh, Ab-Tzenketh (Tzenkethi Coalition)
Non-Aligned States
Dinaal City (Dinaal) • Guwine, Venette (Venette Convention) • Keelee-Kee, Tezwa • L'hur (Sikarian Canon) • Me'leit, Talar (Talarian Republic) • New Founder Homeworld (Dominion) • New Romulus (Romulan Republic) • Nova Roma, Rator III (Romulan Star Empire, post-Hobus) • Rexlar-D, Dosi (Dosi Confederation)
Mirror Universe States
Deneva (Galactic Commonwealth) • Okinawa, Earth (Terran Empire) • Okinawa, Earth (Terran Republic)
Federation Member States
Ares City (Confederated Martian Colonies) • Ashalla (Republic of Bajor) • Iaron (Damiano) • Leran Manev (Trill) • Lor'Vela (Andorian Empire) • New Coridan (People's Republic of Coridan) • New Samarkand (Alpha Centauri Concordium) • Nuvia (Risian Hedony) • Pike City (Cestus III) • San Francisco (United Earth) • ShiKahr (Confederacy of Vulcan) • Stratos (Ardana) • Zhelnogra (Tenara)
Federation Member State Subdivisions & Colonies

Eau Claire (Belle Terre) • London (United Kingdom, United Earth) • Madrid (Spain, United Earth) • New Burbank (Rigel VI, United Rigel Colonies) • New Rakantha (New Bajor, Republic of Bajor) • Oslo (Norway, United Earth) • Port Emily (Sherman's Planet) • Rigel Trade Complex (Rigel X, United Rigel Colonies) • Washington, DC (United States, United Earth) •

Interstellar State Subdivisions
Ka'Hat (Sherman's Planet, Klingon Empire) • Kecemen (Karemma Foundation, Dominion)
Defunct Interstellar States
Achernar Prime (Imperial Romulan State) • Unimatrix 01 (Borg Collective)