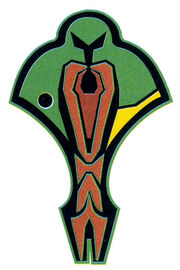 Preplanus was a planet located in the galaxy's Alpha Quadrant. It used to be a deutronium mining colony for the Cardassians until the supplies were depleted. (TNG novel: Triangle: Imzadi II)
Preplanus was named after the planet that appeared in most of the episodes of the first season of Lost in Space (although some sources give the name as Priplanus).
Connections
Edit
Ad blocker interference detected!
Wikia is a free-to-use site that makes money from advertising. We have a modified experience for viewers using ad blockers

Wikia is not accessible if you've made further modifications. Remove the custom ad blocker rule(s) and the page will load as expected.