Ad blocker interference detected!
Wikia is a free-to-use site that makes money from advertising. We have a modified experience for viewers using ad blockers

Wikia is not accessible if you've made further modifications. Remove the custom ad blocker rule(s) and the page will load as expected.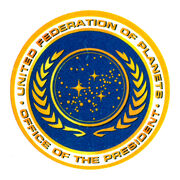 Samuel Solomon Qasr was a Federation President in the mid-23rd century. He served at least one term, from 2245 to 2248.
He christened the USS Enterprise (NCC-1701) in 2245, meeting the new crew including Captain Robert April and former President Jonathan Archer. (TAS novelization: The Counter-Clock Incident)