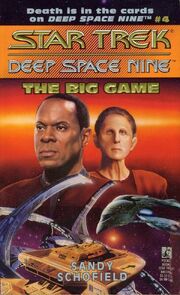 Sandy Schofield was a nom de plume used by the husband-wife writing team of Dean Wesley Smith and Kristine Kathryn Rusch for their first Star Trek novel, The Big Game.
Subsequent collaborations were published under their real names. See individual articles for either author for additional credits.
Ad blocker interference detected!
Wikia is a free-to-use site that makes money from advertising. We have a modified experience for viewers using ad blockers

Wikia is not accessible if you've made further modifications. Remove the custom ad blocker rule(s) and the page will load as expected.