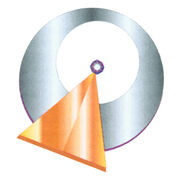 Seledon was a Vulcan explorer.
Biography
Edit
Benjamin Sisko considered Seledon to be one of the greatest explorers from Earth, Vulcan and Antares, along with Horatio Nelson, Francis Drake, James Cook, Leif Ericson, Nadee and James T. Kirk. (DS9 novelization: Trials and Tribble-ations)
Appendices
Edit
References
Edit
Ad blocker interference detected!
Wikia is a free-to-use site that makes money from advertising. We have a modified experience for viewers using ad blockers

Wikia is not accessible if you've made further modifications. Remove the custom ad blocker rule(s) and the page will load as expected.