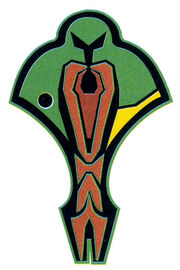 Sunzek was a planet under the control of the Cardassian Union.
In the year 2362, the Union maintained military facilities on this world. Sunzek was the planet where Dalins Laen Enkoa and Sanir Kein met with Jagul Hanno after the destruction of the CDS Rekkel. (ST novella: The Slow Knife)
Connections
Edit
Ad blocker interference detected!
Wikia is a free-to-use site that makes money from advertising. We have a modified experience for viewers using ad blockers

Wikia is not accessible if you've made further modifications. Remove the custom ad blocker rule(s) and the page will load as expected.