Ad blocker interference detected!
Wikia is a free-to-use site that makes money from advertising. We have a modified experience for viewers using ad blockers

Wikia is not accessible if you've made further modifications. Remove the custom ad blocker rule(s) and the page will load as expected.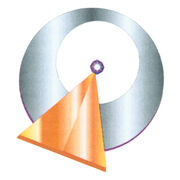 T'Nirea was a Vulcan politician who served as the Federation Councillor from Vulcan in the 2360s.
Only in the FASA continuity. In the continuity of the modern novels, T'Latrek has served as the Federation Councillor From Vulcan for eighty years as of 2376.
In 2364, she was present at a special Council session where Sofolk, the then-Chief of Negotiations with the Romulan Star Empire, presented his findings. Also present were Councilors McBride, Stonwin, Vagak, LLyanaa, Voris, Sullivan, and Gloobsherkpfack. At the council, T'Nirea was the voice of reason, asking the questions to Sofolk as he explained the Romulan demands for a peace agreement, as the other Councilors actually argued their meanings. (FASA RPG module: Star Trek: The Next Generation Officer's Manual)
Connections
Edit