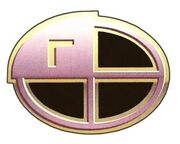 Tevlin-De was a planet in the galaxy's Gamma Quadrant which was home to an advanced species, which was divided into several warring factions.
Around the 22nd century, a violent conflict erupted on Tevlin-De between the Ennis and the Nol-Ennis. A century later, the conflict had not ended. As punishment for not negotiating for peace and as a warning to the other factions, the leaders of the planet had the two factions removed from the planet and placed on a moon. The advanced race also deployed a satellite network around the moon which emitted nanite-like microbes which resurrected people who had died and trapped them on the moon in an eternal punishment. (DS9 episode: "Battle Lines"; DS9 novel: Rising Son)
Connections
Edit
Ad blocker interference detected!
Wikia is a free-to-use site that makes money from advertising. We have a modified experience for viewers using ad blockers

Wikia is not accessible if you've made further modifications. Remove the custom ad blocker rule(s) and the page will load as expected.