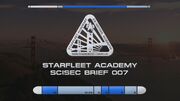 Starfleet Academy SCISEC Brief 007: Trilithium is a short episode in the DVD Extra series of Starfleet Academy SCISEC Briefs. In this episode, an unnamed Starfleet Science Officer examines the impact of the weaponisation of trilithium.
References
Edit
Characters
Edit
Referenced only 
Races and cultures
Edit
Locations
Edit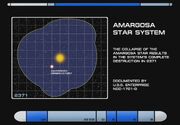 Referenced only 
Starships and vehicles
Edit
Type-6 shuttlecraft • Type-11 shuttlecraft • Type-15 shuttlepod • Unnamed Federation shuttlecraft classes#24th century

Referenced only 
States and organisations
Edit
Other references
Edit
doctor • Nexus • nuclear fusion • star • supernova • trilithium • trilithium torpedo • weapon
Appendices
Edit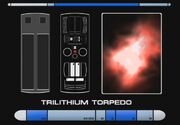 Chronology
Edit
Related stories
Edit
Connections
Edit
Ad blocker interference detected!
Wikia is a free-to-use site that makes money from advertising. We have a modified experience for viewers using ad blockers

Wikia is not accessible if you've made further modifications. Remove the custom ad blocker rule(s) and the page will load as expected.