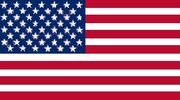 The United States Army Air Corps was a division of the Army of the United States of America during the early 20th century, which concentrated mainly on aerial operations and early aerospace developments.
During the 1940s, Doctor Arthur Truman held a commission in the Army Air Corps while working on the Manhattan Project and was stationed with them in London. (TOS - Star Trek: Assignment: Earth comic: "Brighter Than a Thousand Suns")
In July 1947, Army Air Corps officers General Rex Denning and Captain James Wainwright supervised the recovery of the Ferengi shuttle Quark's Treasure and its passengers Quark, Rom and Nog. (DS9 episode: "Little Green Men")
On September 18, 1947, the duties of the Army Air Corps were transferred to the newly-created United States Air Force and the Corps was disbanded. (TOS novel: From History's Shadow)
See also: United States Armed Forces
External links
Edit
Ad blocker interference detected!
Wikia is a free-to-use site that makes money from advertising. We have a modified experience for viewers using ad blockers

Wikia is not accessible if you've made further modifications. Remove the custom ad blocker rule(s) and the page will load as expected.