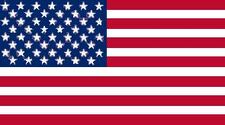 The United States Military Forces (USMF, also known as the United States armed forces) were the armed services tasked with defending the United States of America from foreign and domestic enemies, and carrying out military objectives of the United States government.
The USMF was comprised of several different branches. Included were the;
The United States National Guard was a part of the Military Forces. The National Guard, which had both Army and Air Force units, was based in each of the member states that made up the United States. They were primarily a reserve force that normally operated under the authority of the Governor of the state they were based in, unless called to Federal service.
The commander in chief of the US military was the President of the United States.
Personnel
Edit
Rank insignia
Edit
Information
Edit
The title "United States Military Forces" is not a 'real-life' appellation, but was devised as a fictional name by Franz Joseph's Star Fleet Technical Manual.
External links
Edit
Ad blocker interference detected!
Wikia is a free-to-use site that makes money from advertising. We have a modified experience for viewers using ad blockers

Wikia is not accessible if you've made further modifications. Remove the custom ad blocker rule(s) and the page will load as expected.