This is a list of unnamed Federation starships of the Nova-class.
Battle of Wolf 359
Edit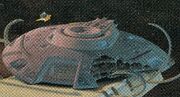 On January 9, 2367, the wrecked saucer section of an unnamed Nova-class ship was retrieved by a Starfleet utility vessel, eight days after the disatrous Battle of Wolf 359 against Locutus's cube. (ST reference: Ships of the Line 2015)
Battle against the Borg
Edit
On stardate 59844.9 (2382), an unnamed Nova-class science vessel was part of a combined Federation-Borg fleet massing to combat the Voldranaii. The extra-dimensional invaders were a ruse created by the Borg Queen, who then ordered to destroy the Federation fleet. The Nova-class starship took fire from a Borg tactical cube and was heavily damaged. (TNG - Hive comic: "Hive, Issue 3")
Battle of Procyon V
Edit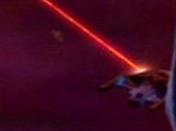 In an alternate timeline where the Delphic Expanse expanded unhindered, a Nova-class vessel participated in the Battle of Procyon V between the Federation and the Sphere Builders. (ENT episode: "Azati Prime")
Appendices
Edit
Connections
Edit
External link
Edit
Ad blocker interference detected!
Wikia is a free-to-use site that makes money from advertising. We have a modified experience for viewers using ad blockers

Wikia is not accessible if you've made further modifications. Remove the custom ad blocker rule(s) and the page will load as expected.