Ad blocker interference detected!
Wikia is a free-to-use site that makes money from advertising. We have a modified experience for viewers using ad blockers

Wikia is not accessible if you've made further modifications. Remove the custom ad blocker rule(s) and the page will load as expected.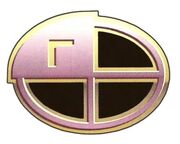 Yadera Prime is a planet in the Gamma Quadrant. The Dominion invaded this planet somewhere around 2340.
A Yaderan named Rurigan explains how he fled the planet where the Dominion destroyed all life as he knew it. He then set up a holographic village on an unamed planet which in the episode was said to take place some 30 years ago and this episode was set in the year 2370 or stardate 47603.3.
When Jadzia Dax and Odo land on the planet after detecting strange energy readings, it turns out the holographic projector is failing, resulting in the disappearance of 22 people. Odo and Dax offer to repair the device which is eventually achieved, restoring the village and all it's people including those that disappeared. (DS9 episode: "Shadowplay")
Connections
Edit
External link
Edit