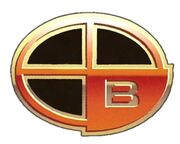 Zeta Cancri (also known as 16 Cancri, Tegmeni or Tegmine) was a multiple star system, located in the the galaxy's Beta Quadrant, in the space visible from Earth in the constellation of Cancer. The Tegmeni system's orbit was the location of a planetary system, including the homeworld of the Tegmenir civilization and the ninth planet, Tegmine IX. The location of this star placed this system under the jurisdiction of the 24th century Klingon Empire. (ST video game: Starfleet Command III)
No history or specifics are established for this location as its name was randomly selected for a system by the game software.
Appendices
Edit
Connections
Edit
Stars, systems and objects of the Cancer constellation
14 Cancri (Psi Cancri) • 17 Cancri (Beta Cancri, Tarf) • 16 Cancri (Tegmeni, Zeta Cancri) • 65 Cancri (Acubens, Alpha Cancri) • 4725 Cancri • 81 Cancri • Acubens (65 Cancri, Alpha Cancri) • Alpha Cancri (65 Cancri, Acubens) • Asellus • Beta Cancri (17 Cancri, Tarf) • NGC 2812 • Psi Cancri (14 Cancri) • Tarf (17 Cancri, Beta Cancri) • Tegmeni (16 Cancri, Zeta Cancri) • Zeta Cancri (16 Cancri, Tegmeni)
External link
Edit
Ad blocker interference detected!
Wikia is a free-to-use site that makes money from advertising. We have a modified experience for viewers using ad blockers

Wikia is not accessible if you've made further modifications. Remove the custom ad blocker rule(s) and the page will load as expected.